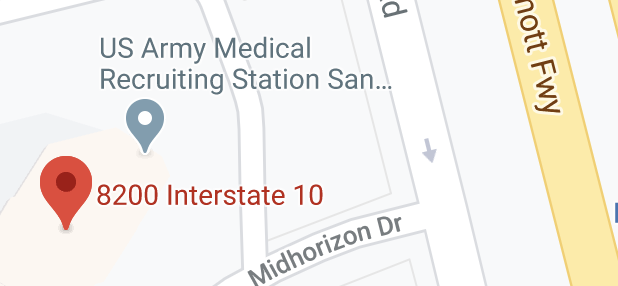 March 5, 2020: SAN ANTONIO – Police are searching for the driver of a 2007 Freightliner tractor-trailer that caused a multiple-car wreck, killing one motorcyclist, on Monday, March 2. The truck was traveling at a speed too fast for moderate-to-heavy traffic before it crashed into the back of the motorcyclist around 6:30 p.m. in the 8200 block of Interstate 10 East, police said.
The Bexar County Medical Examiner's Office identified the motorcyclist as 64-year-old Kyle Wayne Perry who died at the scene due to blunt force injuries. Three vehicles in front of Perry were also impacted in the wreck, causing a Jeep Cherokee to roll over, police said.
The truck, which had a flat-bed trailer attached to it, attempted to brake before impact and jack-knifed on the highway, blocking both eastbound lanes. The driver of the tractor-trailer fled the scene on foot and did not render aid, police said.
Motorcycle Safety Tips
Motorcyclists don't have the protection that cars and trucks have. To stay safe, remember to:
Wear a helmet and other protective gear.
Turn on your headlights and ride defensively.
Avoid the center of the lane where debris and oil build-up.
Ride at a safe speed, and never ride if you've been drinking.
Take a course to learn or reinforce safe riding techniques.
Other drivers need to keep an eye out for motorcycles and safely share the road:
Look twice for motorcyclists at intersections, entering highways and whenever turning or changing lanes.
Always maintain a safe following distance.
When passing a motorcyclist, move to the other lane and allow a full lane for the motorcycle
If you, a family member or loved one has been injured or has suffered a wrongful death due to driving accidents, 18-wheeler crash, tractor-trailer accident, motorcycle accident, or another personal injury, contact an attorney who specializes in these cases to review your legal options.  You may be entitled to compensation for damages, medical treatments, and lost wages due to the incident.  
Lawyers at Carabin Shaw help clients get the care and attention they deserve after a serious incident.  Our experienced attorneys represent people and families who have suffered catastrophic injuries and tragic wrongful deaths throughout the state of Texas.  If you or a loved one has been injured contact us today at (800) 862-1260.
The personal injury attorneys of Carabin Shaw provided the information herein as a community service.