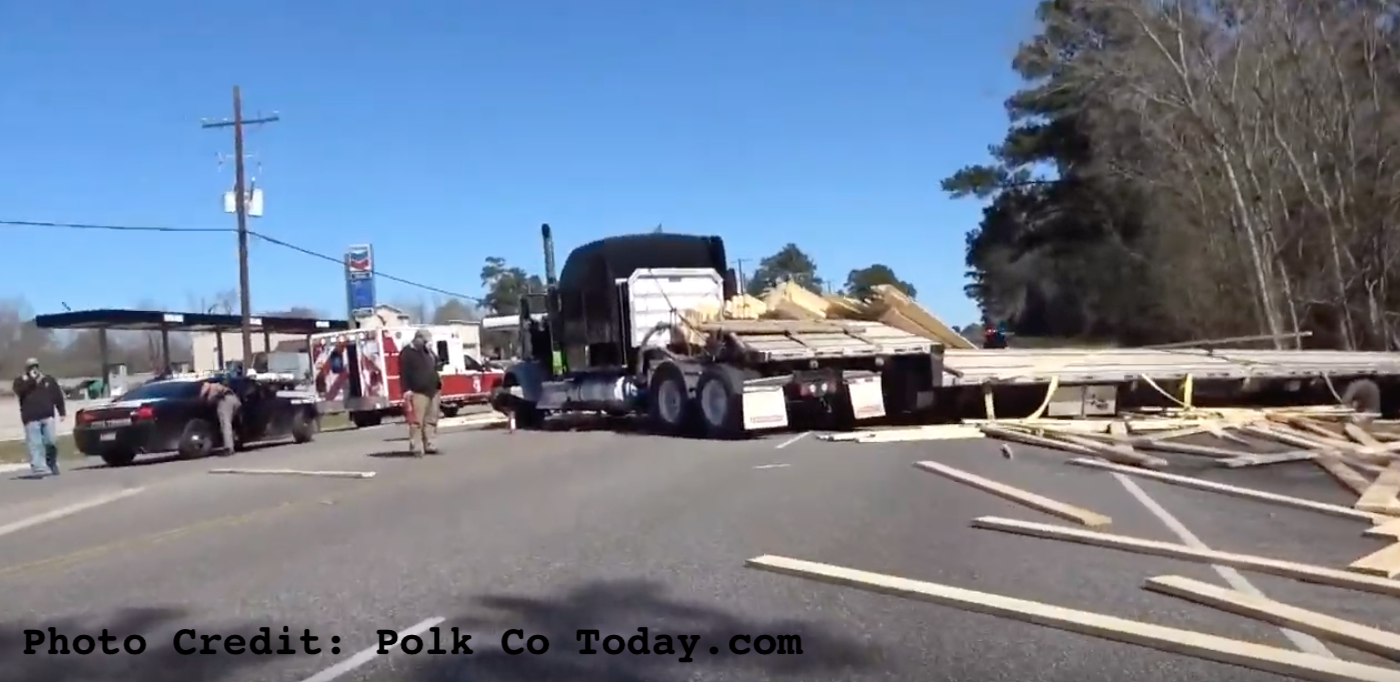 (March 2, 2020: POLK COUNTY, TX) – A fatal two-vehicle collision in Polk County involving a semi tractor-trailer and a passenger car happened Friday morning February 28th on US 59 near the intersection of FM 942 near the town of Leggett.
According to preliminary reports, a Mercedes Benz E-350 driven by Brenda Kirkling (60) of Houston  entered US 59 from a parking lot on the west side of the highway and was hit by a Kenworth truck tractor semitrailer. The semi then crossed over into the northbound lanes and lost the load of lumber it was carrying upon the highway.
The driver of the semi, 44-year-old Jody Jenkins from Brookeland, was not injured during the crash. The driver, Kirkling and the passenger, Lida Autry (58) of Missouri City died at the scene. This accident remains under investigation with the Texas Highway Patrol.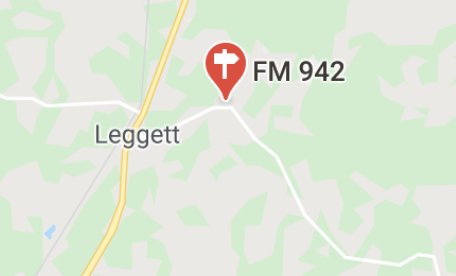 What is the safest technique to use when entering a freeway?
Maintain a safe following distance. When the vehicle in front of you passes a fixed object, you should be able to count at least two seconds before you pass the same object.
Don't squeeze between trucks and the curb. Trucks make wide right turns, and the driver may not see you.
When passing a truck, don't move back into your lane until you can see both truck headlights in your rearview mirror.
Be aware of a truck's blind spots: up to 20 feet in front of the tractor, anywhere along the sides of the trailer and up to 200 feet behind the trailer.
Never cross behind a truck that is backing up.
When a vehicle is merging onto the freeway, that driver must yield the right of way to vehicles already traveling on the freeway.
Accelerate to a safe speed close to the flow of freeway traffic. When you are on the entrance ramp, be prepared to accelerate to a safe speed close to the flow of freeway traffic and begin checking for the opening. The entrance ramp shortly turns into the acceleration lane and merging area.
If you, a family member or loved one has been injured or has suffered a wrongful death due to driving accidents, 18-wheeler crash, or another personal injury, contact an attorney who specializes in these cases to review your legal options.  You may be entitled to compensation for damages, medical treatments, and lost wages due to the incident.  
Lawyers at Carabin Shaw help clients get the care and attention they deserve after a serious incident.  Our experienced attorneys represent people and families who have suffered catastrophic injuries and tragic wrongful deaths throughout the state of Texas.  If you or a loved one has been injured contact us today at (800) 862-1260.
The personal injury attorneys of Carabin Shaw provided the information herein as a community service.