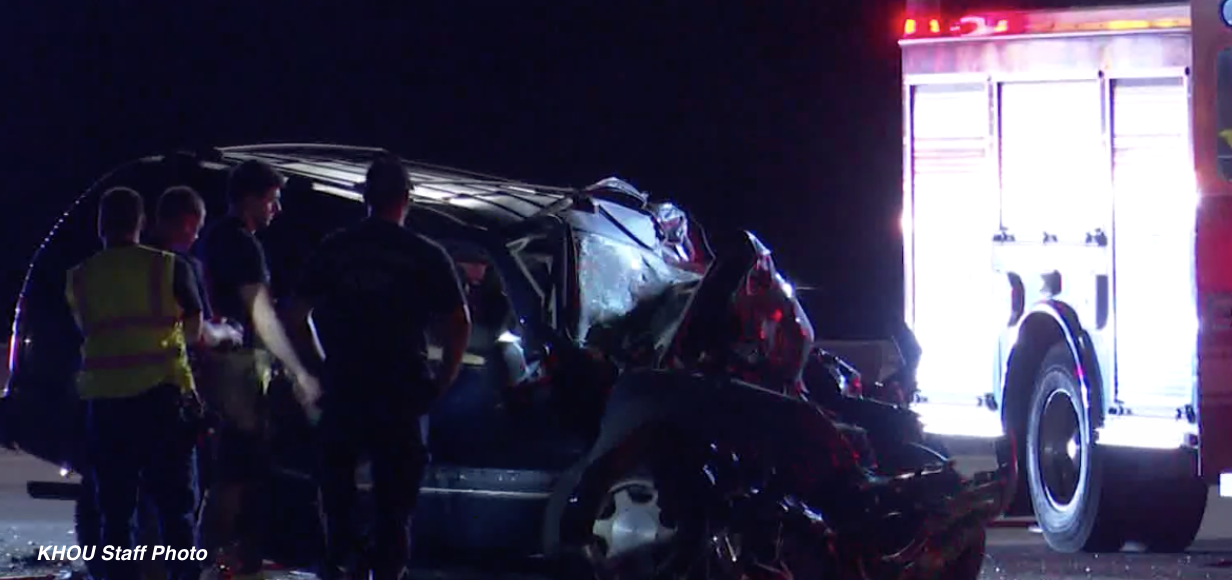 Thursday, August 13, 2020, HOUSTON, TX — A portion of Sam Houston Parkway westbound in north Houston was shut down early Wednesday August 14th, after a driver was killed in a crash with a tow truck, according to investigators. 
The victim has been identified as a 23-year-old man. It happened about 2:45 a.m. Wednesday in the westbound lanes of Sam Houston Parkway Beltway 8 near John F. Kennedy Blvd.
The 23-year-old driver of a Chevy Tahoe was trapped inside their vehicle due to the accident and according to police, was pronounced dead at the scene. It's still unclear what caused the Tahoe to crash into the tow-truck.  The Parkway was shut down for several hours before reopening shortly after 7 a.m.