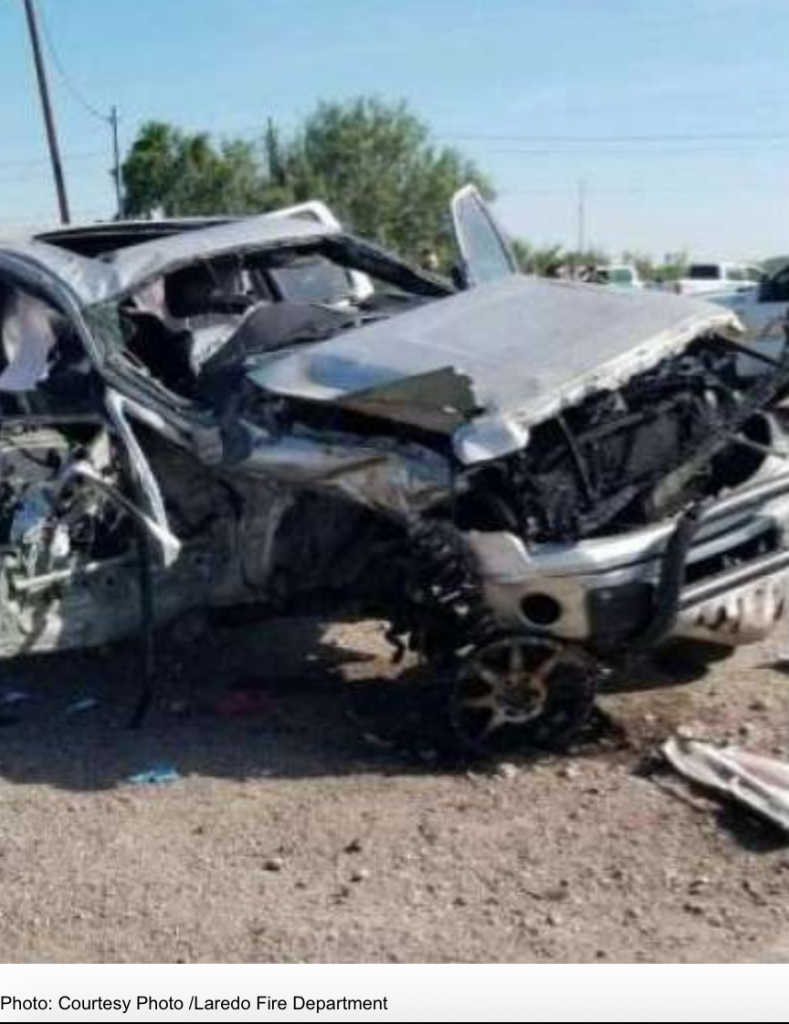 Saturday, October 10, 2020:  Laredo, TEXAS:  Laredo police have identified the woman who died on Thursday, October 8th, in a two-vehicle crash by Texas 255 and Mines Road.
Authorities identified her as Sara Cruz, a 47-year-old woman from Houston. Cruz was in a Ford F-150 driven by Jose Juan Perez, 50, who is also from Houston.
Perez disregarded a stop sign at Texas 255 and FM 1472 and crashed into a Ford Raptor driven by Jaime Gutierrez, 27.