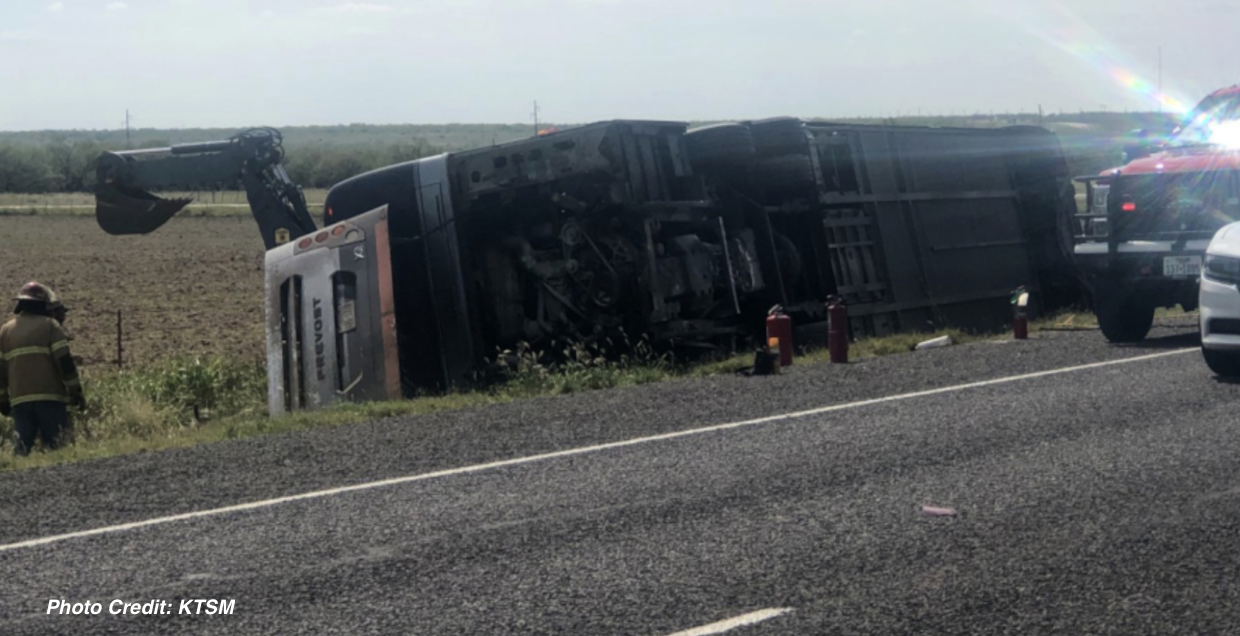 Tuesday, September 15, 2020:  BAYLOR COUNTY, Texas — Multiple first responder units were on the scene of a crash involving a Greyhound bus and a pick-up truck at U.S. 277 and U.S 183 in Baylor County, Texas on Monday afternoon.
The bus was headed eastbound on Highway 277 between Seymour and Wichita Falls in Mabelle when a pickup truck coming southbound on Highway 183 collided with the bus.  The collision being hard enough to push the bus off the road and on its side.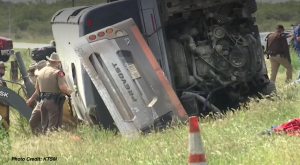 A Texas Department of Public Safety Sergeant said one passenger was confirmed dead, who has been identified as James Dayton Jones, 40,  and multiple passengers were seriously injured. There were 29 passengers on the bus, including some that had been picked up in Lubbock.
According to DPS, three victims were air-flighted with serious injuries, for a total of 18 admitted to area hospitals.  The driver of the pickup was transported to the local hospital in Seymour with non-life-threatening injuries.
According to TexomasHomepage.com, the Archer County Sheriff's Office, Seymour-Baylor County EMS, DPS Highway Patrol and Air Evac responded to the scene of a Greyhound bus turned on its side.
Greyhound Bus website noted that  there was one bus en route from Denver, Colorado to Dallas that was in the area of Baylor County as of 1:55 p.m. The last recorded stop for the bus was in Lubbock, where it departed at 11:05 a.m. 
Greyhound released a statement following the crash:
We are devastated to have learned of the incident that occurred on schedule #7309 in Mabelle, TX involving a Greyhound bus headed from Denver to Dallas. Our thoughts and prayers go out to all affected and our primary concern is ensuring our passengers and driver are taken care of as we work closely with Texas DPS and emergency response personnel.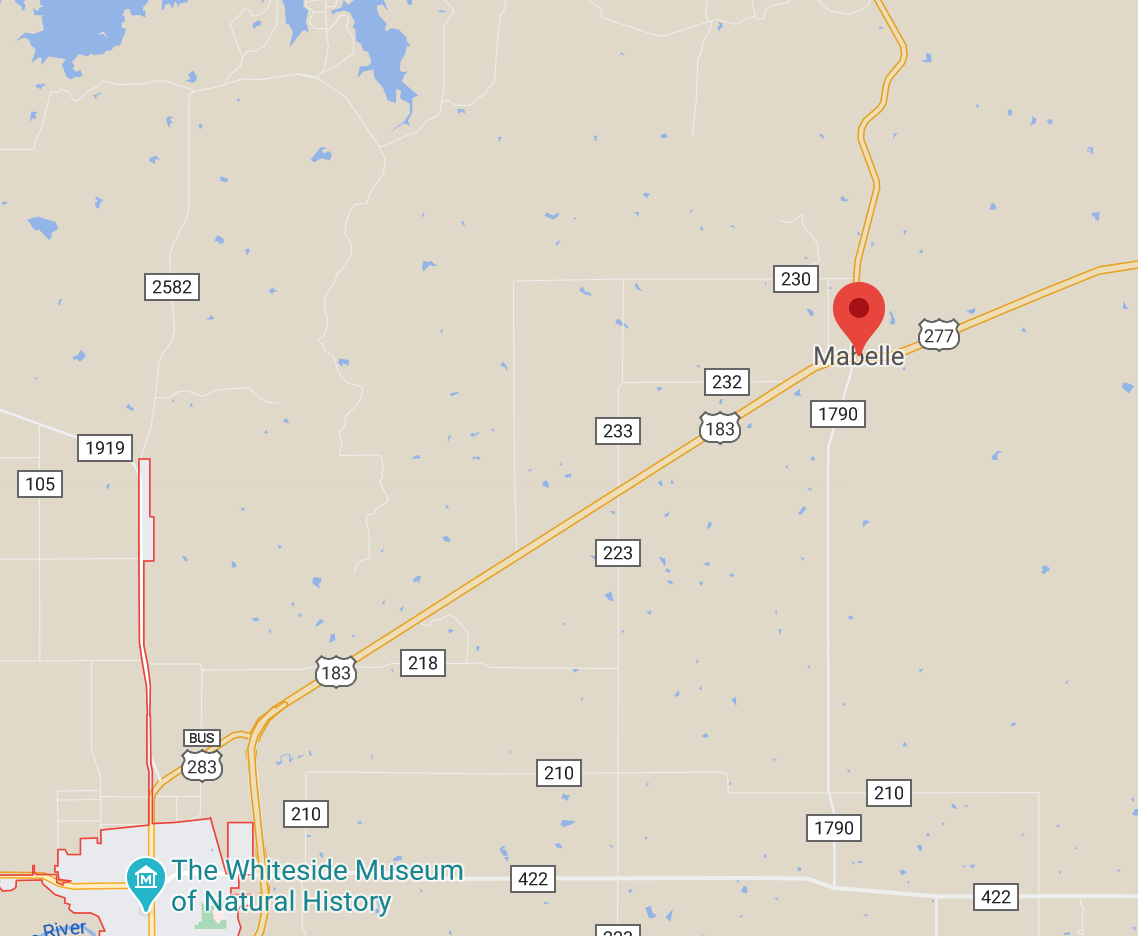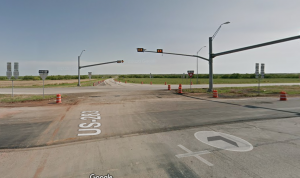 If you, a family member or loved one has been injured or has suffered a wrongful death due to driving accidents, auto accidents, 18-wheeler accidents or other personal injury, contact an attorney who specializes in these cases to review your legal options.  You may be entitled to compensation for damages, medical treatments, and lost wages due to the incident.  
Lawyers at Carabin Shaw help clients get the care and attention they deserve after a serious incident.  Our experienced attorneys represent people and families who have suffered catastrophic injuries and tragic wrongful deaths throughout the state of Texas.  If you or a loved one has been injured contact us today at (800) 862-1260.
The personal injury attorneys of Carabin Shaw provided the information herein as a community service.
Blog updated 9.16.20 to include name of the diseased and number of victims admitted to hospitals.