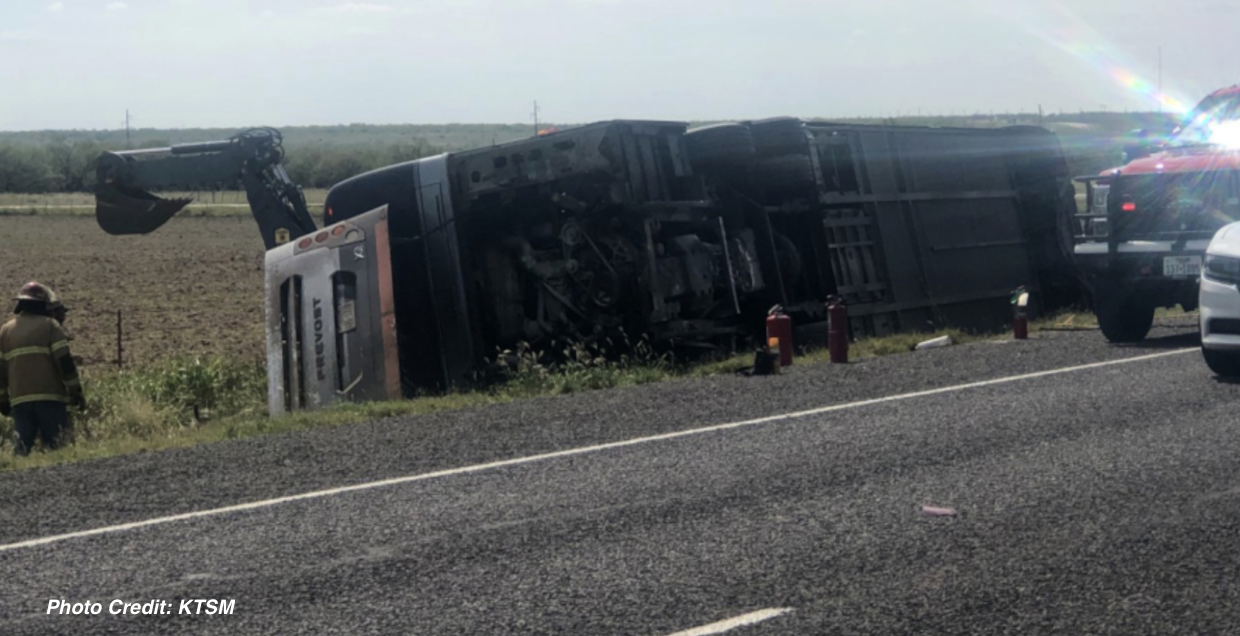 Tuesday, September 15, 2020:  BAYLOR COUNTY, Texas — Multiple first responder units were on the scene of a crash involving a Greyhound bus and a pick-up truck at U.S. 277 and U.S 183 in Baylor County, Texas on Monday afternoon.
The bus was headed eastbound on Highway 277 between Seymour and Wichita Falls in Mabelle when a pickup truck coming southbound on Highway 183 collided with the bus.  The collision being hard enough to push the bus off the road and on its side.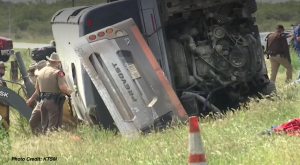 A Texas Department of Public Safety Sergeant said one passenger was confirmed dead, who has been identified as James Dayton Jones, 40,  and multiple passengers were seriously injured. There were 29 passengers on the bus, including some that had been picked up in Lubbock.