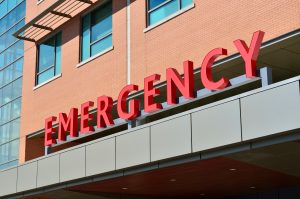 December 17, 2020:  A Universal City woman died on Interstate 35 on Saturday night December 12th after an SUV crashed into her parked car, sending her into incoming traffic, according to officials.
Karla Barraza, 21, was standing in front of her Volkswagen Jetta, which was disabled in the 21500 block of the southbound side of the highway in Schertz, when a Nissan Rogue crashed into it around 10:51 p.m., Schertz police said in a statement.
The collision threw her into a northbound lane, where she was hit by a passing car, according to the statement.
Barraza was pronounced dead at the scene. The driver of the SUV, a San Antonio man, stopped his car and stayed at the scene, where he was evaluated for injuries. He was released and no charges are expected, police said.
The crash also pushed Barraza's car into another vehicle. No injuries were reported from that collision.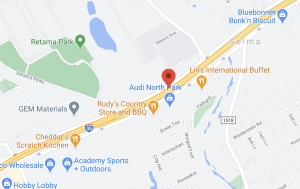 WHAT TO DO WHEN YOUR CAR BREAKS DOWN
It can be a dangerous and scary situation, when your car breaks down, especially if you're in an unfamiliar area or are unsure what's wrong. We're sharing some tips that every driver should know. 
Find a safe place to stop. 

As soon as you notice your car is acting funny, move over into the right-hand lane of the road.  You'll only want to stop in the left-hand lane or right where you are as a very last resort.

Pull off the road entirely but be careful to make sure you're doing it in a safe place.  Coast over to a spot off the side of the road where there is plenty of room.  You'll also want to try to find a place where there are no curves. This can help to ensure that drivers on the road can see you as well as you seeing them, and when you're ready to rejoin the road, it's a much safer and easier way.  If you're on a residential road, try to locate a parking lot or parking spot.

If you're stuck on the road, stay put. 

If you can't make it off the road and your car breaks down on the street or highway, it's critical that you stay inside the car.  It's a nerve-racking situation, because it's likely that traffic will pile up, but staying where you are is still much safer than trying to cross the road on foot.

Immediately turn on your hazard lights, and if it's dark out, you can turn on an interior light as well.  While remaining in your car, if you have emergency roadside assistance service, dial them from your cell phone (if you have one).  If you don't have roadside assistance service, call for a tow truck or by dialing your local non-emergency police station or Call 911.
If you don't have a cell phone, look for an emergency call box nearby.  Make sure that the roads are completely clear before leaving your car to use the emergency call box.  If the roads are not clear, or the call box is quite a distance away, wait in your car for police patrol to find you.
https://www.safelite.com/resource-center/car-safety/what-to-do-when-your-car-breaks-down
If you, a family member or loved one has been injured or has suffered a wrongful death due to driving accidents, auto accidents or personal injury, contact an attorney who specializes in these cases to review your legal options.  You may be entitled to compensation for damages, medical treatments, and lost wages due to the incident.  
Lawyers at Carabin Shaw help clients get the care and attention they deserve after a serious incident.  Our experienced attorneys represent people and families who have suffered catastrophic injuries and tragic wrongful deaths throughout the state of Texas.  If you or a loved one has been injured contact us today at (800) 862-1260.
The personal injury attorneys of Carabin Shaw provided the information herein as a community service.