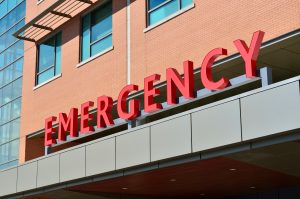 December 15, 2020:  POLK COUNTY, Livingston,Texas — Two people are dead following a crash last week in the early morning of December 8th in Deep East Texas.
According to the Texas Department of Public Safety, troopers responded to a two-vehicle major crash around 6:50 a.m., on US 190, about five miles east of Livingston. 
The preliminary crash investigation indicates an SUV was traveling east on US 190, while the driver of a car was traveling westbound and reportedly attempted to pass another vehicle in a no passing zone and struck the SUV head-on.
The driver of the SUV was identified as Michael Tobin, 55, of Onalaska. The driver of the car was identified as Christopher Hinson, 37, of Livingston.
Both Tobin and Hinson were pronounced dead at the scene by a Polk County Justice of the Peace. 
This crash remains under investigation.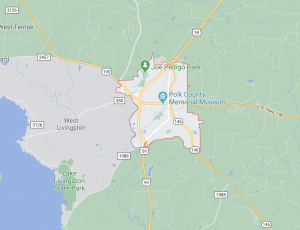 Passing can be very dangerous and there are steps to follow to safely pass.
Note: It is against the law to speed to pass you must stay within the speed limit when passing. It's very dangerous to pass more than one vehicle at a time.
Here are the Steps to Pass Safely:
Keep a safe distance behind the vehicle you're passing. If too close, then you will not be able to see ahead.

Check your mirrors and blind spots to make sure there's plenty of room to pass.

You must be able to return to the right lane if a vehicle is coming in the opposite direction (towards you) and gets within 200 feet of you.

Turn on your left signal to alert other cars you are going to pass.

As you enter the left lane to pass-tap your horn during the day or flash your lights at night.

Return to the right lane when you can see the front tires of the car you just passed in your rear view mirror.

Turn on your right turn signal to let other vehicles know you are returning to the right lane.
If you are being passed do not increase your speed. Move to the right side of your lane to give the other driver more room and a better view.
Cars Changing Lanes
If a vehicle ahead of you is trying to change lanes and get in front of your vehicle you should slow down and make room for them if necessary.
Do not pass within 100 feet of a bridge, viaduct, railroad crossing, intersection, or tunnel.
No Passing Zone
A "No Passing Zone" sign indicates you are entering a no passing zone.
Going Around Curves
Curved roads may be marked with a sign such as Right Curve, Double Curve, Winding Roads, or Sharp Right Turn. In all these situations passing is not permitted.
Passing on the Right
Passing on the right is only permitted when passing on a highway with 2 or more lanes.
Do not pass on a single solid line.
Double Sided Solid Line
Do not pass on a double-sided solid line such as a double yellow line.
Do not pass on hills and curves if you can't see 500 feet ahead.
If you, a family member or loved one has been injured or has suffered a wrongful death due to driving accidents, contact an attorney who specializes in these cases to review your legal options.  You may be entitled to compensation for damages, medical treatments, and lost wages due to the incident.  
Lawyers at Carabin Shaw help clients get the care and attention they deserve after a serious incident.  Our experienced attorneys represent people and families who have suffered catastrophic injuries and tragic wrongful deaths throughout the state of Texas.  If you or a loved one has been injured contact us today at (800) 862-1260.
The personal injury attorneys of Carabin Shaw provided the information herein as a community service.