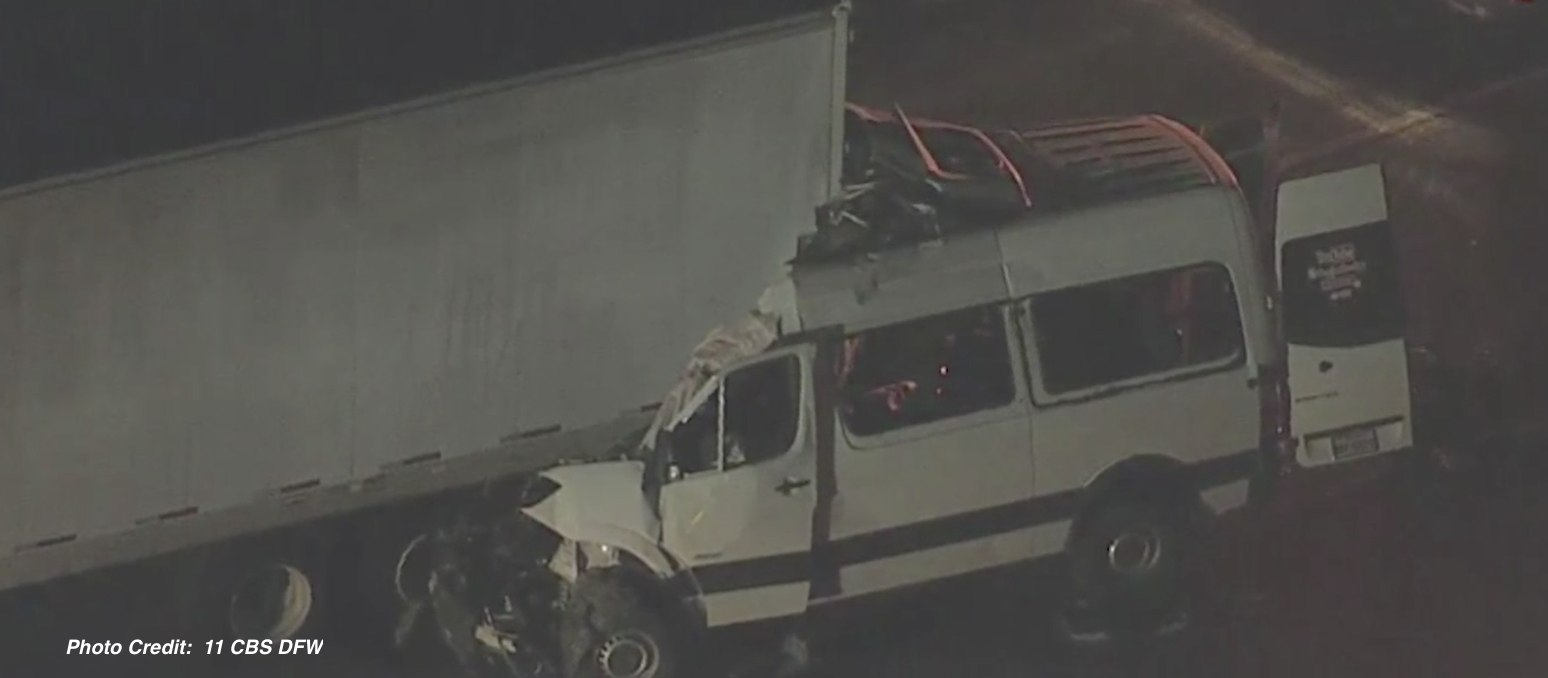 December 22, 2020: ELLIS COUNTY (CBSDFW.COM) — Two family members were killed, and two others were injured after a tragic December 14 crash involving a passenger van and a semi tractor-trailer.
Officials with the Milford Police Department confirm two people in the van died and two others were injured — one serious, one minor — in the afternoon crash on Interstate-35E in south Ellis County.
It was around 5:30 p.m. when police were called out on a "two vehicle major accident". Once there officials said they quickly realized they needed help and called in more than half-dozen agencies — including DPS, Italy Police and Fire, and Ellis County Sheriff's deputies.
The two fatalities happened at the scene. A critically injured person was taken by air ambulance to a hospital for emergency surgery. The fourth victim was taken to the hospital by ambulance to be treated.
Milford police have not released the name of those killed and injured until all family can be notified.
DPS is assisting Milford police with their investigation into the crash.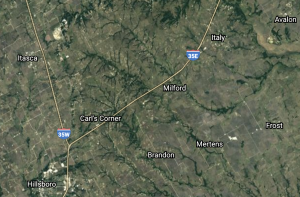 Share the Road Responsibly with Large Trucks. 
Drivers should always take extra care and observe the following safety tips.
Weighing as much as 80,000 pounds, large trucks and truck-tractor combinations require more acceleration and deceleration time than an average passenger vehicle and can have blind spots in multiple locations.
Pass Safely
Never cut in front of a truck. After you pass, make sure the entire truck appears in your rearview mirror before returning to the lane. Trucks need additional space because they take twice as long to stop as a car. If you move into that space and brake suddenly, the truck may not have enough time to stop safely.
Always leave at least four car lengths between the back of your car and the front of any large truck you pass.
Stay out of the "No Zone"
"No Zones" are danger areas around large trucks in which crashes are more likely to occur. Because of a truck's size, there are four large blind spots where cars disappear from the driver's view. Passenger car drivers should avoid lingering in these areas.
Avoid Tailgating
A severe collision can result when a car hits the rear end of a truck. Large trucks and the trailers they pull do not have impact-absorbing bumpers.  The truck's metal bumpers may not align with those of your car.
Leaving 20-25 car lengths between your vehicle and a truck will provide the space you'll need to stop safely during an emergency or traffic slow down. That following distance will also allow you to see ahead of the truck and react to any change in driving conditions.
Stay Away from Front and Rear Blind Spots
Following a truck too closely obscures your view of the road in front of you. The driver of the truck is also unable to see your vehicle. If you can't see the driver in the truck's side mirror, the driver can't see you or your vehicle.
If you, a family member or loved one has been injured or has suffered a wrongful death due to driving accidents, 18-wheeler crash, auto accident or another personal injury, contact an attorney who specializes in these cases to review your legal options.  You may be entitled to compensation for damages, medical treatments, and lost wages due to the incident.  
Lawyers at Carabin Shaw help clients get the care and attention they deserve after a serious incident.  Our experienced attorneys represent people and families who have suffered catastrophic injuries and tragic wrongful deaths throughout the state of Texas.  If you or a loved one has been injured contact us today at (800) 862-1260.
The personal injury attorneys of Carabin Shaw provided the information herein as a community service.