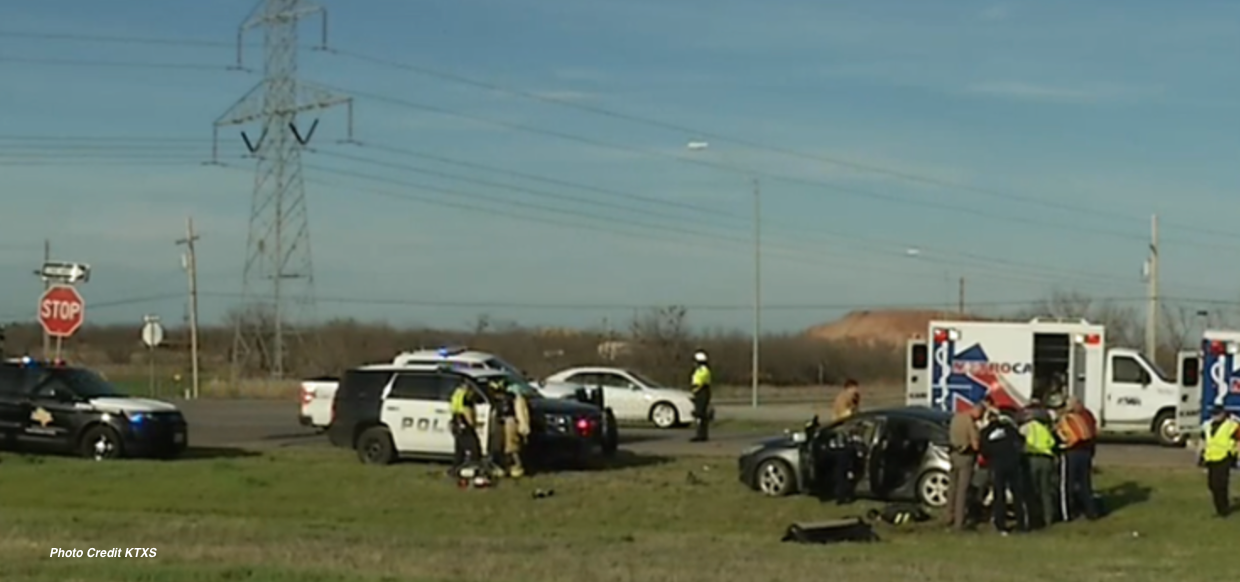 Wednesday, March 11, 2020: ABILENE, TX – A fatal crash in Abilene left one person dead and three seriously injured. According to DPS, the crash occurred after a construction truck disregarded a stop sign and t-boned a small Ford on the passenger side that was traveling west on FM 3034. According to KTXS, DPS troopers responded to a crash on US 83 and FM 3034 near the Abilene Landfill in Jones County on Wednesday afternoon just before 5:30 p.m.
Troopers found 18-year-old Diego Hernandez dead at the scene. The three passengers in the back seat had to be extradited using the jaws of life. 
One of the passengers was a one-year-old infant who was seriously injured. The infant was flown to Cook Children's Hospital in Fort Worth. An off-duty trooper who arrived first to the scene administered CPR to the baby. Investigators stated the infant was not properly restrained. Abilene Police and Firefighters were also at the scene.