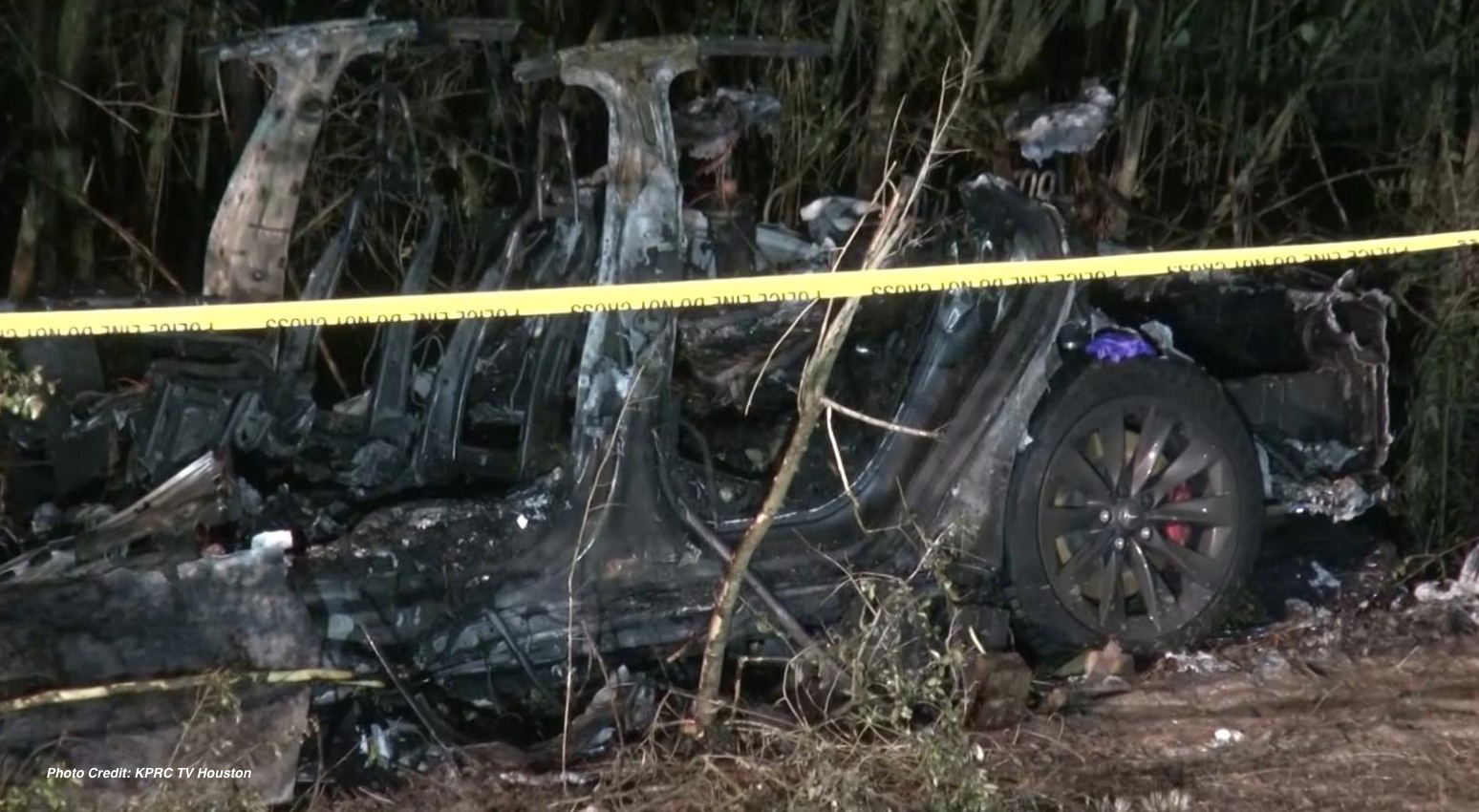 April 27, 2021, Houston, TX –  On the evening of Friday April 16th a Tesla Model S crashed and burst into flames after hitting a tree in the Carlton Woods subdivision in the Woodlands.  The Tesla, traveling at high speed, failed to negotiate a bend and came off the road on Hammock Dunes Place, a residential street in the upscale Houston suburb. 
Harris County Precinct 4 Constable Mark Herman said that the investigation showed "no one was driving" the fully electric 2019 Tesla Model S when the accident happened. There was a person in the passenger seat of the front of the car and in the rear passenger seat of the car. One of the men was identified as Dr. William Varner, a member of the Memorial Hermann medical system. The second victim of the Tesla crash was named as 69-year-old engineer Everett Talbot.  The accident has made national headlines because local officials investigating the incident say there was no one driving the vehicle. 
Federal investigators with the National Highway Transportation Safety Administration and National Transportation Safety Board are among those now looking into the deadly accident that killed both men.