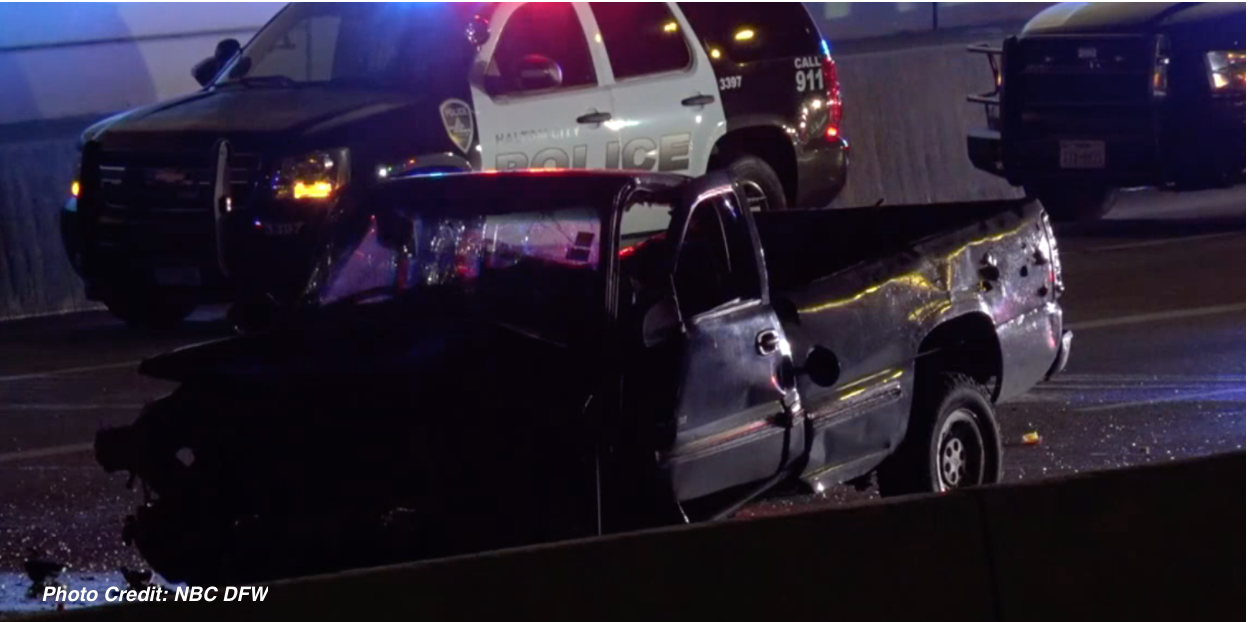 Sunday, August 30, 2020: HALTOM CITY, TEXAS: Three people are dead after a crash involving a wrong-way driver Sunday night in Haltom City, police say.
The crash happened at about 8:35 p.m. on the eastbound side of Interstate Loop 820 near U.S. Route 377, according to Haltom City police.
Police said a blue Chevrolet pickup truck was traveling westbound on the eastbound side of the highway and crashed into a grey BMW. When officers arrived, the BMW had caught fire.