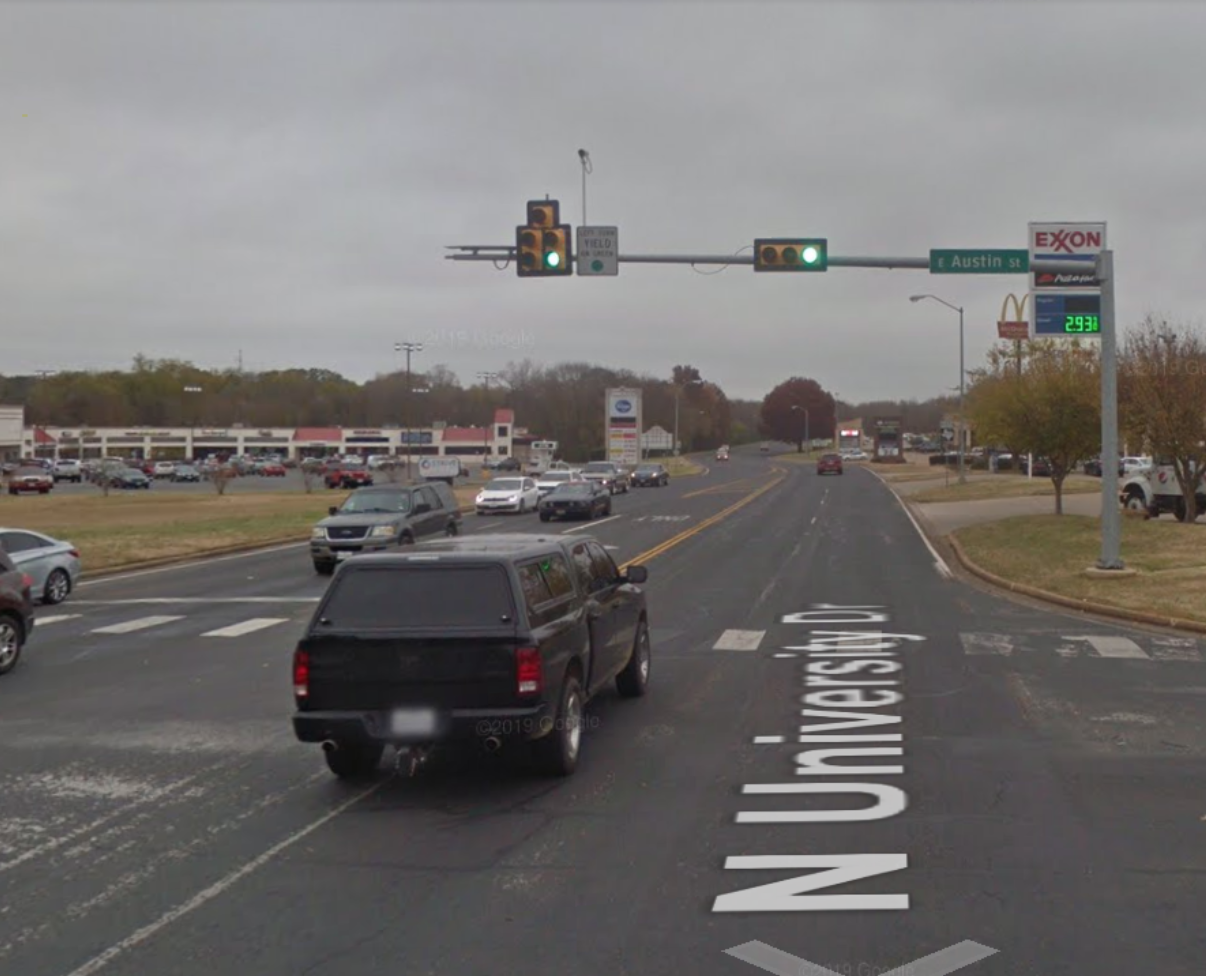 Tuesday, June 17, 2020: NACOGDOCHES, Texas – A woman suffered serious injuries in a multi-vehicle crash in Nacogdoches on Tuesday. Police and fire units responded to a three-vehicle crash at the intersection of N. University Dr. and E. Austin Street. According to a press release from the Nacogdoches Police Department, the accident happened at 6:07 p.m. Tuesday.
The investigation revealed that a GMC Canyon pickup driven by Zachary Cleveland of Nacogdoches was northbound on N. University and collided with a westbound Volkswagen car driven by Margaret Naranjo, also of Nacogdoches. The collision sent both vehicles northbound, colliding with a Ford Ranger pickup, driven by Lucresha Phillips, a resident of Nacogdoches.
The release said Cleveland and Phillips were uninjured in the accident, however Naranjo suffered serious injuries and was transported to Nacogdoches Memorial Hospital, and then later flown to a Tyler hospital.  Her condition is unknown at this time.