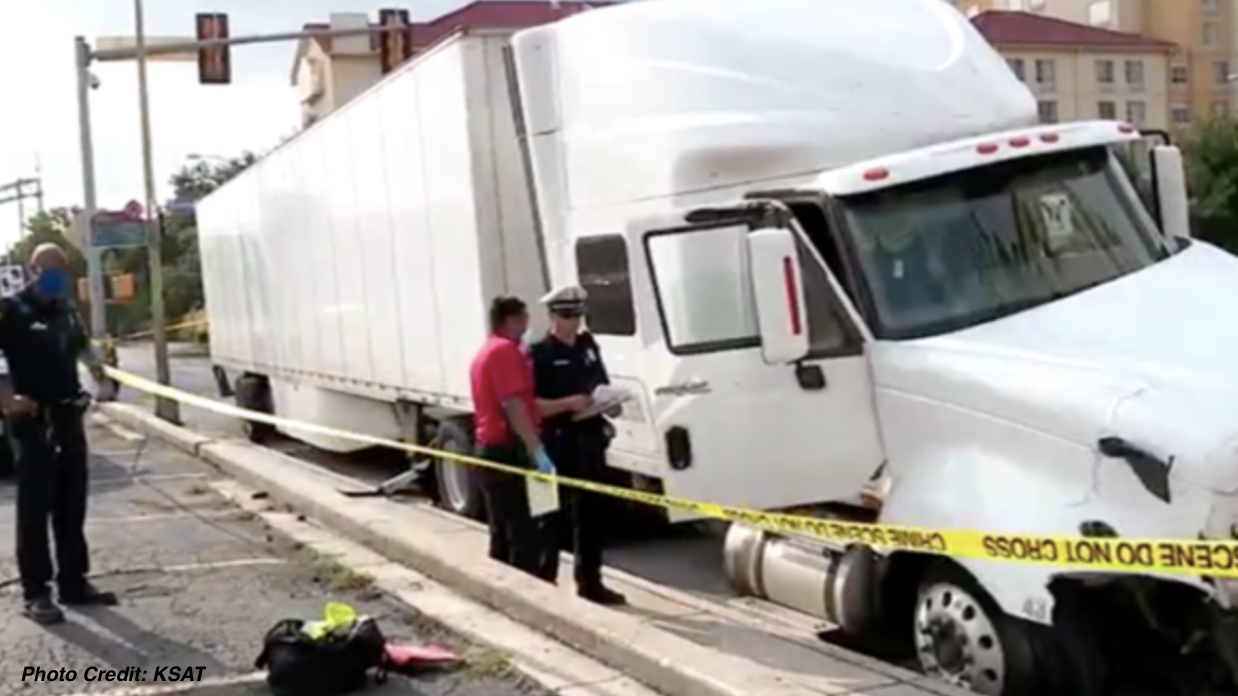 May 23, 2020:  San Antonio, TEXAS–The crash happened around 5:30 a.m. Friday on Interstate 10 near the Dominion on the north side of San Antonio.  Justin Antwan Jackson, 29, the driver of the 18-wheeler, involved in the incident is now charged with failure to Stop and Render Aid after his truck rear-ended a red Ford Fiesta that was stalled on US I-10.  
The driver of the car, Donna Falkenberg, 46, was killed in the crash. She was pronounced dead at the scene.  San Antonio Police said she was not wearing a seat belt.
According to an arrest affidavit, Jackson was traveling southbound in the right-most lane when it neared the stalled Ford Fiesta, which had on its hazard lights.  Jackson told police that he tried to avoid another vehicle that appeared to be crossing into the lane next to him and did not see the Ford until the crash was unavoidable.