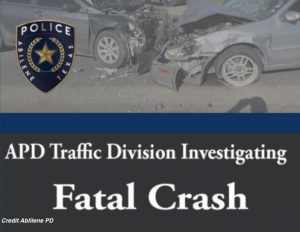 Sunday, March 14, 2021:  ABILENE, Texas
— The Abilene Police Department responded to a major vehicle crash at approximately 1:05 p.m. Saturday, March 13 at US Highway 36 and Blackburn Road.  When officers arrived at the scene, they found a pickup truck and a Dodge Challenger that had both driven off the road and the Challenger was on fire.
Witnesses said the Challenger, driven by
James Wells
, 59 was traveling north on US Highway 36 at a high rate of speed, passing vehicles on the two-lane road.
Wells tried to pass the pickup truck driven by Mark Rodgers, 39 of Abilene near the Blackburn Road intersection. A vehicle in the oncoming lane caused Wells to try to get back in his lane but clipped the Rodgers vehicle in the rear, causing it to veer off the road and hit a tree before stopping in a field.  Rodgers was pronounced dead at the scene while his wife and three children (ages 8, 10, 11) who were also in the truck where taken to the hospital for treatment.  Their condition is unknown.  Wells was also taken to the hospital for his undisclosed injuries.
Mark Rodgers was a well-known leader and on-air personality in the Abilene community.
The APD's Traffic Division is investigating the crash.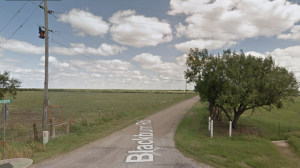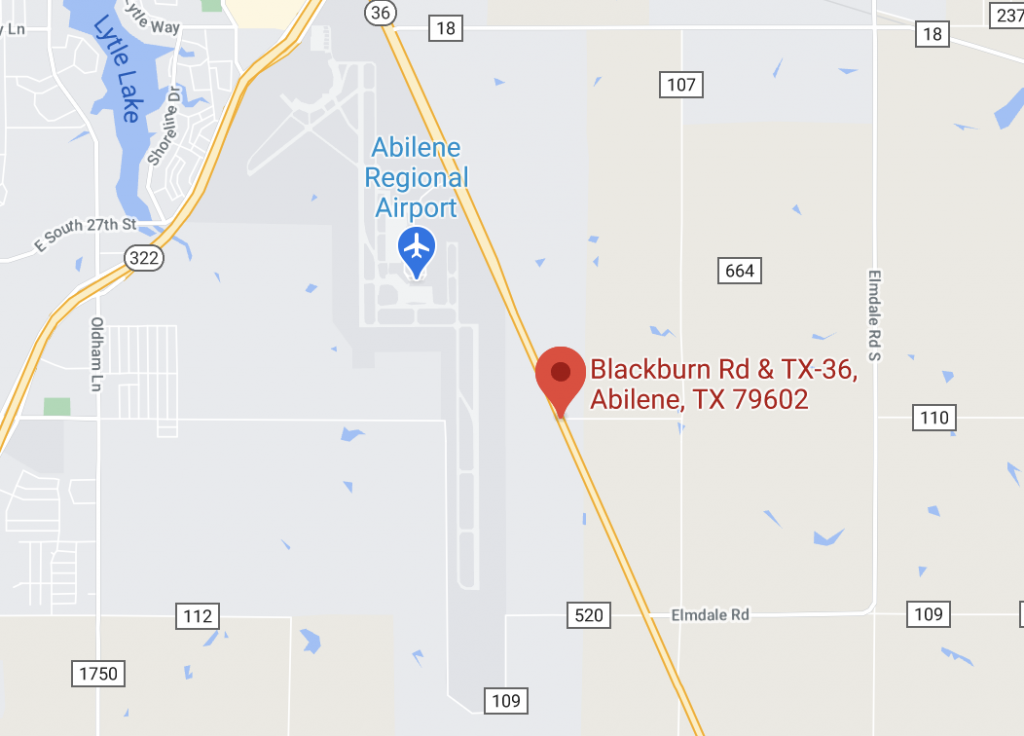 Observe speed limits
Follow the posted speed.
Drive to conditions for bad weather, congestion and construction.
Keep right
Signs that say, "Left lane for passing only" identifies a pass-only lane.
After you pass someone, move into the right lane once you've safely cleared the vehicle.
Impeding the flow of traffic in the left lane is punishable by a fine of up to $200.
Move over or slow down
Look out for stopped emergency vehicles with flashing lights.
Move a lane away from the emergency vehicle.
Slow down 20 mph below the posted speed limit if you are unable to safely move over.
Failure to comply could result in a fine of up to $200.
If you, a family member, or loved one has been injured or suffered a wrongful death due to negligence of others contact an attorney who specializes in these cases to review your legal options.  You may be entitled to compensation for damages, medical treatments, and lost wages due to the incident.  
Lawyers at Carabin Shaw help clients get the care and attention they deserve after a serious incident.  Our experienced attorneys represent people and families who have suffered catastrophic injuries and tragic wrongful deaths throughout the state of Texas.  If you or a loved one has been injured contact us today at (800) 862-1260.
The personal injury attorneys of Carabin Shaw provided the information herein as a community service.