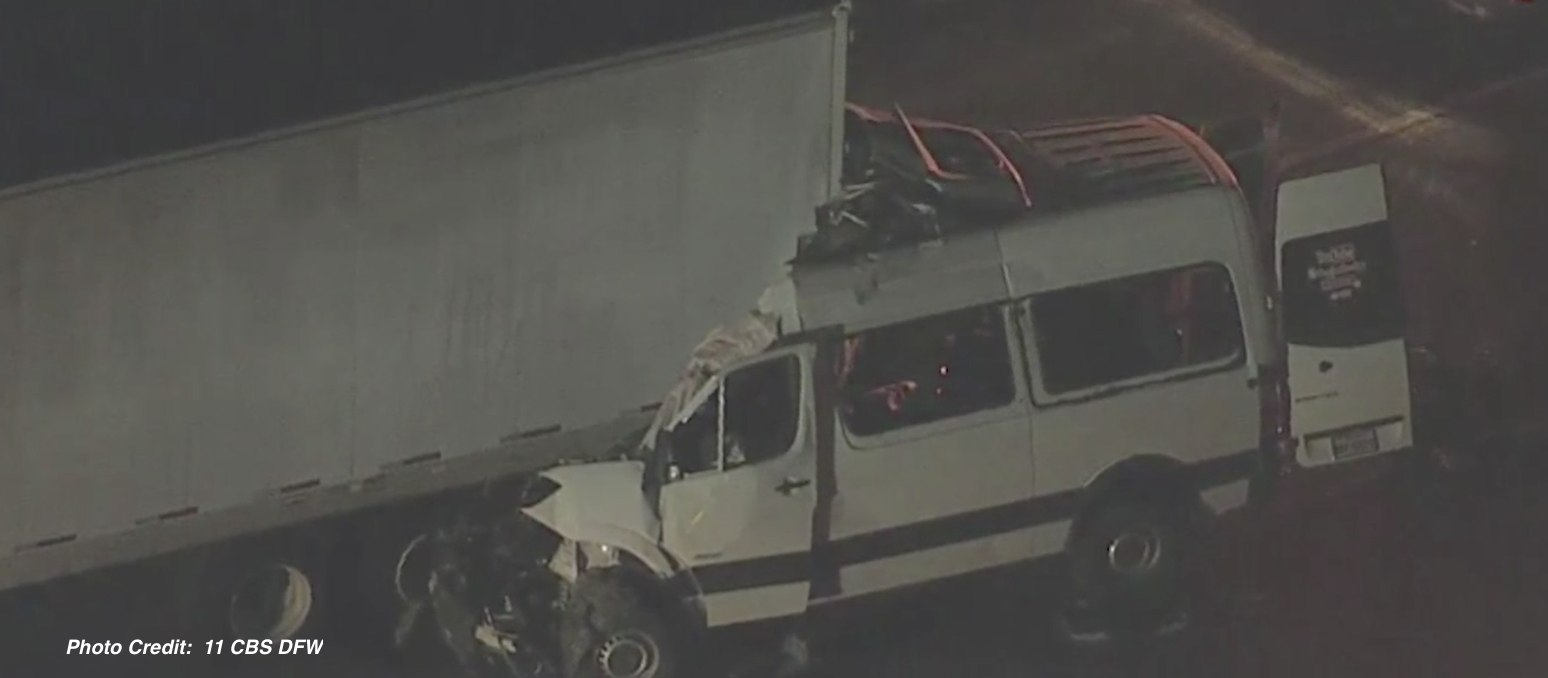 December 22, 2020: ELLIS COUNTY (CBSDFW.COM) — Two family members were killed, and two others were injured after a tragic December 14 crash involving a passenger van and a semi tractor-trailer.
Officials with the Milford Police Department confirm two people in the van died and two others were injured — one serious, one minor — in the afternoon crash on Interstate-35E in south Ellis County.
It was around 5:30 p.m. when police were called out on a "two vehicle major accident". Once there officials said they quickly realized they needed help and called in more than half-dozen agencies — including DPS, Italy Police and Fire, and Ellis County Sheriff's deputies.