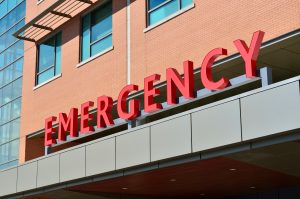 Saturday, March 27, 2021, Mineloa, TX:  Two people died after the back tire separated from a vehicle and caused a rollover crash on Saturday in Wood County.  The driver of an SUV, Robert Guy Marino of Tyler, was pronounced deceased Monday morning.  The passenger, Cathy Marks, 64 also of Tyler died at the scene Saturday.
According to DPS, the driver of a Ford Explorer was traveling north on US 69 at around 1:20 p.m. Saturday when a back left tire came off the vehicle, causing the driver to loose control.   The Explorer traveled off the road into the eastbound ditch where is rolled over.  The driver, Marino, was not wearing a seatbelt and was transported to UT Health Tyler in serious condition where he later died.
DPS said the crash is still under investigation.