(Marshall, Texas –  January 5, 2020) Two people died and three were injured following a three-vehicle wreck just east of Marshall Sunday night. DPS troopers investigating the crash determined that Haley Lynn Carroll, 22, was heading east on US 80 in a Dodge Caliber when she stopped at CR 2218 intersection, waiting to make a left turn. 
A  Ford Mustang driven by Nathan Charles Guyer, 20, of Marshall, was also going east on US 80 behind Carroll's vehicle, when he failed to stop and struck the Dodge Caliber. Police said the Dodge was then pushed into the westbound lane of US 80, where it was struck by a westbound Chevrolet Blazer driven by Jesse Wayne Wink, 69, of Marshall.
Judge Clarice Watkins pronounced Carroll and her passenger, Dusty James Gabbard, 23, dead at the scene. Guyer was treated and released at a Marshall hospital. Wink and his passenger, Barbara Wink, 65, of Marshall, were taken to a Marshall hospital and are listed in stable condition.
Credit: KLTV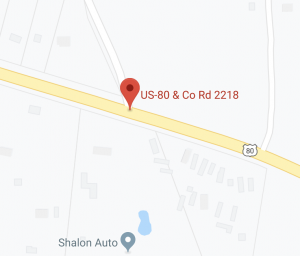 Driver Attention and Decision Making
Negotiating intersections is one of the most complex and demanding tasks a driver faces. To successfully move through an intersection, the driver must recognize available information and make a decision. Intersections present a series of items which must be quickly processed. Drivers should consider these items when approaching an intersection:
Maintain lane position.
Monitor and adjust speed.
Be aware of other vehicles and objects in the environment, including the travel path.
Watch for pedestrians and bicyclists in the intersection.
Monitor other traffic movements particularly in conflicting movements.
Attend to signals or signs.
Assess adequacy of gaps for turning movements.
Rapidly make a stop/go decision in the dilemma zone.
Slow for a turn and decelerating for a stop.
Maintain proper lane position.
Select the proper lane.
Credit: Federal Highway Administration
If you or a loved one have been injured or a family member has suffered a wrongful death due to traffic incident, contact a car accident attorney who specializes in these cases to review your legal options.  You may be entitled to compensation for damages, medical treatments, and lost wages due to the incident.  
Lawyers at Carabin Shaw help clients get the care and attention they deserve after a serious accident.  Our experienced attorneys represent people and families who have suffered catastrophic injuries and tragic wrongful deaths.  If you or a loved one has been injured or worse, contact us today at (800) 862-1260.  
The personal injury attorneys of Carabin Shaw provided the information herein as a community service.