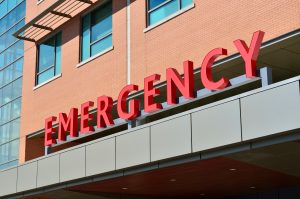 Nov. 11, 2020, McCLAIN COUNTY, Oklahoma:  Investigators said a truck driver was driving distracted on Interstate 35 where he killed a woman and injured her husband. Oklahoma Highway Patrol troopers responded to the crash on March 2, 2020, near mile marker 82 in McClain County.
A semi-truck driven by 58-year-old Johnny Spradlin was surrounded by other vehicles approaching a construction zone.  
Investigators said surrounding vehicles slowed down, but the 18-wheeler driver Spradlin did not. He crashed into a 2016 Chevy Traverse driven by 63-year-old Julia Kraus and her passenger husband around 9:30 a.m. Kraus was pronounced dead at the scene.   Kraus' husband was injured in the crash but survived.